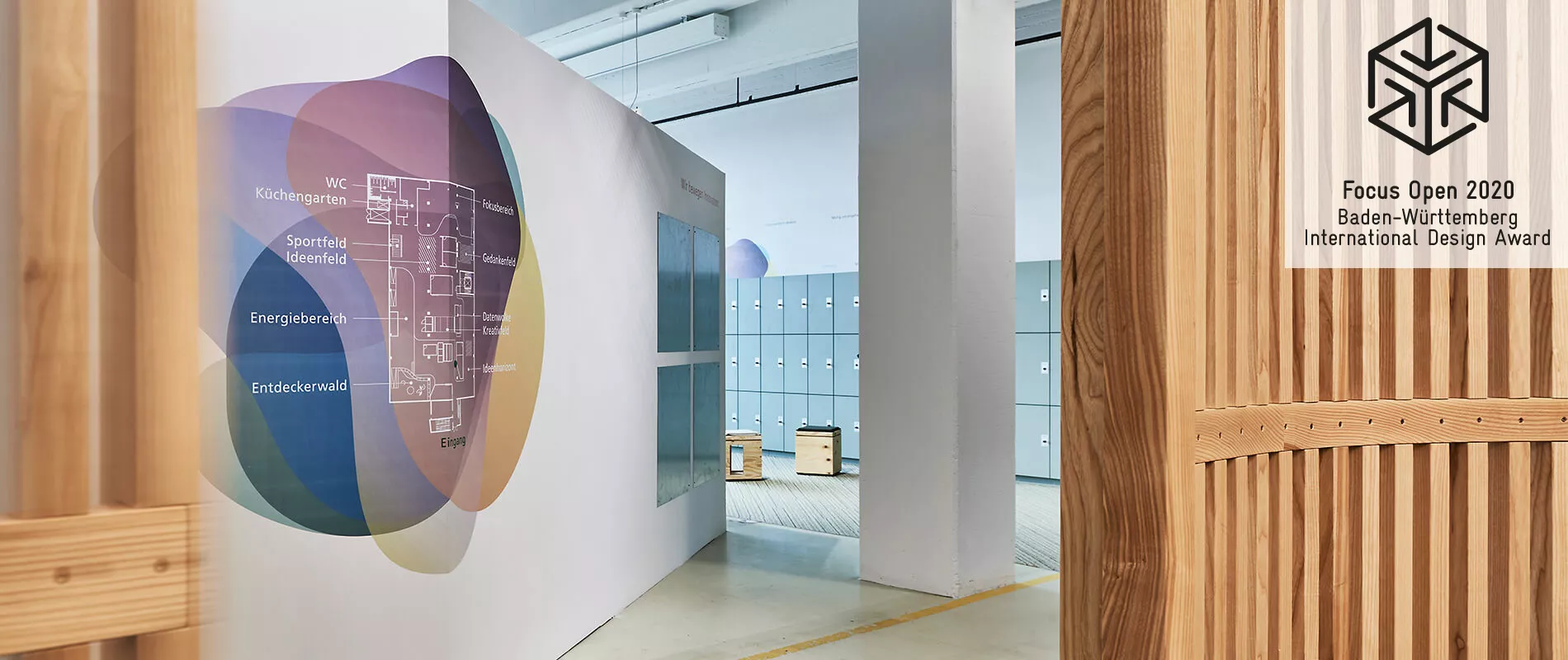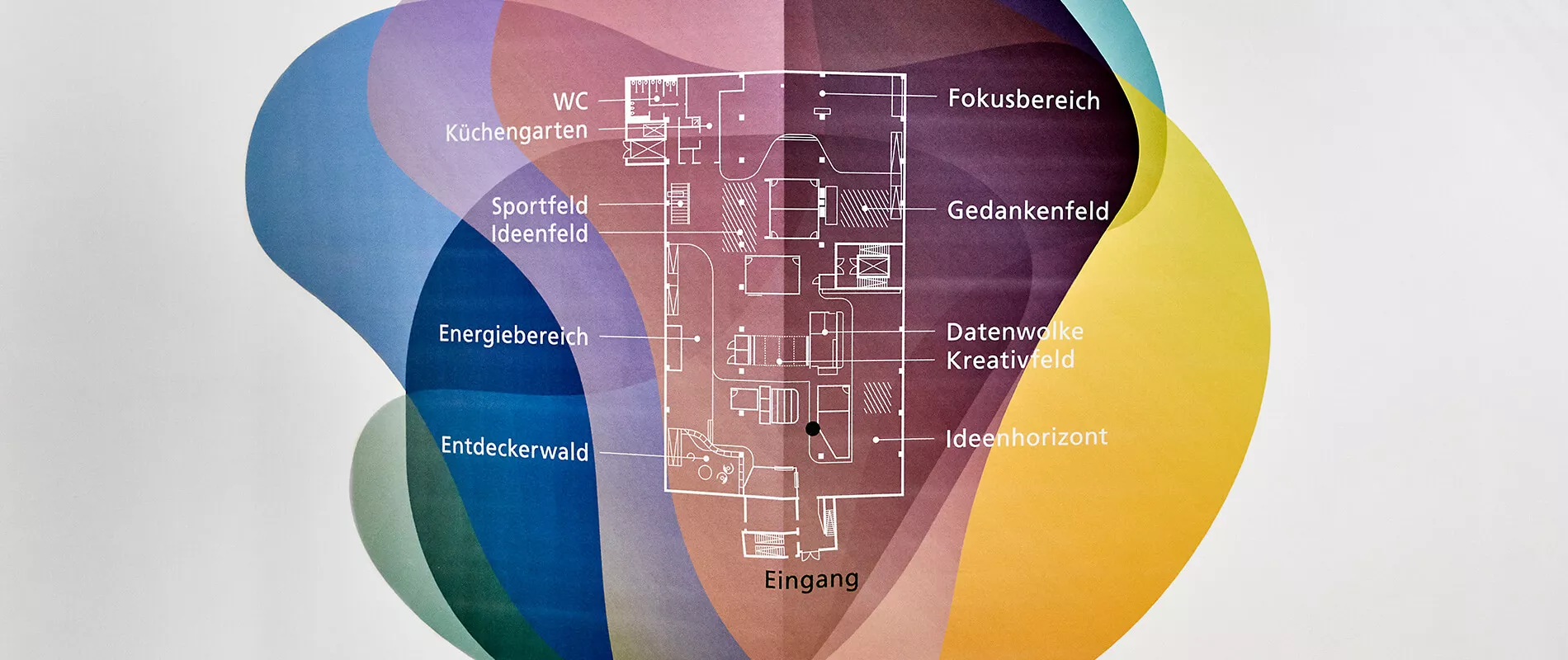 AOK Ludwigsburg
Development of a guidance and orientation for an office prototype, 3D-tour — Hermann-Hagenmeyer-Straße 1, 71636 Ludwigsburg, Germany — 2019 — AOK Baden-Württemberg
A Guidance and Orientation System for the Workspace Prototype of Tomorrow
»A tremendously courageous project for a health insurance institution, which should bring the company fresh impulses from within its own staff. The guidance system identifies all individual zones, but is not rigid; rather, it was designed to be organic, associative – and thus it corresponds to the concept of creating a culture of open thinking.« With these words the jury of Focus Open recognised the guidance system of AOK Baden-Württemberg with a silver award.
The orientation system, with a family of pictograms from our communications specialists, supports the intuitive spatial experience in the former warehouse of the GETRAG firm in Ludwigsburg and interweaves with the workspace prototype that the blocher partners interior designers put together – a modular office space. Staff members work for about six months in a think tank. Existing values are reflected in the orientation system, and new ideas are generated. Always in motion: people, space, objects, concepts. These spaces spark change. It's about »pride, well-being, motivation, courage, flexibility« – the five values of the firm. And »people« are always at the centre of focus.
The guidance system enables an overarching and intuitive spatial experience, because it picks up on the basic functor of this idea: a living organism. A system of movement. One that constantly reproduces itself – in variation, in layering, branching, overlapping, connecting. So: Five organic forms with five colours for the five values, as a transparent canon. There is an attractor around which everything modulates and moves. We call it »the cloud«. An idea cloud. A self-replicating variation on a theme of living initials .
Animation of the idea cloud